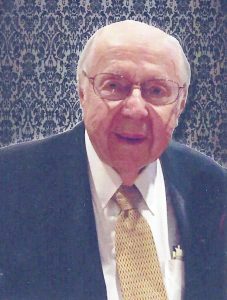 We invite you to join us for the Polish Day Parade, Monday, September 4 (Labor Day) in downtown Hamtramck.  The parade begins at 1:30 pm.  Marchers gather at the corner of Holbrook and Joseph Campau and proceed north on Joseph Campau to Commor.  It is considered one of the largest ethnic parades in the state of Michigan with many individuals and groups participating, including political figures.
The parade is organized Polish Day Parade Committee of the Polish American Congress Michigan Division.
A long, rich history is associated with the founding of the Polish Day Parade.  In the 1930s, the roots of the present day Polish Day Parade took hold with the May 3 Polish Constitution Day observances held on Detroit's Belle Isle.  The Polish Day Parade evolved into the Pulaski Day Parade and was held in the fall of each year in downtown Detroit.
In 1977, Paul C. Odrobina as President of the Polish American Congress, Michigan Division ad as city council member saw the need for the Polish Day Parade to continue in Hamtramck.  Odrobina said, "I was happy to continue the tradition in the city of Hamtramck by having the parade committee agree to stage the parade on Joseph Campau Avenue during the city's annual festival."
He continued, "The Polish Day Parade is an annual tradition that celebrates Polish American life.  The parade brings out all that is good about one's Polish heritage.  We all should be proud of who we are and what we contribute to America."
This year the Parade will celebrate two extraordinary Poles who risked their lives under the banner of freedom, both in Poland and America, Thaddeus Kosciuszko and Kazimierz Pulaski.  A special float celebrating these figures is being prepared by the Parade Committee.
The Grand Marshal of this year's Parade is Mr. Ray Okonski (pictured), a well-known and respected philanthropist, active supporter of Polonia for many years, especially in the area of scholarship programs.
Come and celebrate your Polish Heritage by participating in the 2017 Polish Day Parade!