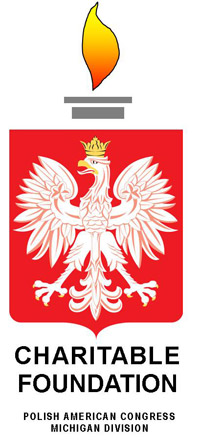 Charitable Foundation
Polish American Congress-Michigan Division
"Promoting a positive image of Polonia"
Board Members:
Dr. Henry Tyszka – Chairman of the Board
Hon. John Chmura – Treasurer
Directors:
Mary Elen Tyszka
Eugenia Górecki
Ann Bańkowski, PAC MI President
Vision Statement:
To raise awareness and cultivate efforts that promote a positive image of Poles and Polonia.
Mission Statement:
To publicize the history and heritage of the Polish American community in Michigan;
promote cultural, socio-economic, and religious contributions of Polonia to American society; instill an appreciation for their Polish heritage and the accomplishment of Poles and Polonia among Polish American youth; partner with other organizations to accomplish mutually beneficial goals; and, provide assistance to the needy.
GDE Error: Unable to load requested profile.