Once again this year Polish American Congress of Michigan held its fund raiser to help bring in needed money for the Michigan division of the PAC. Maintaining its own building in Hamtramck (since 1978) with a part time staff, providing various services to Polish immigrants, promoting our cultural heritage, protecting our group's good name, acting as an umbrella organization for organized Polonia and serving as its voice, requires ongoing commitment by volunteers and financial support. Fund raisers and donations are the key in providing a basis for continuing the division's mission, especially in light of the fact that 80% of PAC membership dues go to the national PAC office.   This year this event was called Pierogi Palooza II and once more itwas held at the Polish National Alliance Council 122 Banquet Hall in Hamtramck, taking place on Friday, June 2.
What was different about this year's event was that, though there were not the long lines  with guests waiting as there were at last year's event, participants were treated to a more varied menu of 15 varieties of pierogi from area vendors: Polish Village Café, ŚrodekCampau Quality Sausage, Bożek Meat Market, and Old World Gluten-Free (which also features vegan pierogi), and, once again, kielbasa on a bun (with or without kapusta), tasty desserts of torte or pączki(Sweet Dreams Bakery and Bartz Bakery), and of course various beverages from the bar, including Polish beers.
The crowd was entertained all evening by the Kielbasa Kings Polka Band, providing listening and dancing pleasure for young and old.Earlier, Mr. StasiuŚmigielski entertained everyoneon his accordion with beloved Polish musical selections. Two young adult area Polish folk dance groups provided added fun with suites of regional Polish folk dances – the Wawel Polish Folk Dance Ensemble and the Polanie Polish Folk Dance Ensemble.  The Polaniedancers, who are participating again this summer in the World Polish Folk Dance Festival in Rzeszow, Poland, also featured a lively and entertaining "Charleston", which they will perform in Poland this year, representing an "American dance".  This yearthePierogi Palooza guests came and stayed much of the evening, enjoying an authentic Polish American experience, even though food take-out was also available.Once again this year they were able to browse and purchase unique Polish souvenirs from the Polish Pride of Michigan kiosk or view interesting facts about PAC-MI, Poland, and Poloniafeatured in the Polish American Congress exhibit.Share the wealth raffle drawings and 15 attractive gift basket raffle drawings allowed a good number of guests to leave even more "enriched".
Of course, as with any event, there were the financial sponsors, item donors, and volunteers who contributed materially as well with their time and talents.Appreciation goes out to the vendors: Carolyn Wietrzykowski; RadosławŚrodek; MichałBożek; AliciaBemiss; Sam Dahr; andthe proprietors ofBartz Bakery,who helped to provide us with delicious Polish style food. We would like to recognize and sincerely thank the others for their contributions here as well.
Sponsors:
Ray Okonski*
Barbara Gronet*
PNA Council 122
Polish Pride of Michigan
PAC-MI Senior Club
Polish Century Club of Detroit
Bożek Meat Market
Tadeusz and Eugenia Górecki
*Significant donations
Donors:
Our Lady Queen of Apostles Parish
Wawel Royal Castle Restaurant
Polish Art Center
Polish Varieties Radio
Lawrence Chominski (Polonaise Chorale)
Stella Szczesny and Tom Schemanski
Michael and Christine Wilk
MałgorzataLorelli
John Dąbrowski
Janina Furman
Rik Lapham
Donna Bielecki
Barbara Lemecha
Ann Bańkowski
Pierogi Palooza II Committee:Ann Bańkowski, Barbara Lemecha, Stella Szczesny, Barbara Gronet, Donna Bielecki, Jacqueline Kołowski, Helena Żmurkiewicz, Sebastian Szczepański
A big "Dziękuje" goes out to thesePP event volunteers:
Marcia Lewandowski
Henrietta Nowakowski
Krystyna Kuczara
Thomas Schemanski
Janina Stanton
Irena Bańkowska
Władysław Bańkowski
Tomasz Wolski
Stanisława Rogal
Wanda Jagłowska
Mary Ellen Tyszka
Richard Konrad
Marianna Konrad
Chester Szczotka
Nancy Szczotka
Carol Bennett
Brian Malski
Alicja Foryś
Zdzisław Foryś
Anna Huk-Glaeser
Ms. Klaudia- visitor from Poland
MirosławHałoń
Lee Merritt
Jasia Żmurkiewicz
Ola Konopka
Iza Szczepańska
Krzysztof Adamczyk
Grażyna Adamczyk
Pat Bargowski
Norbert Golembiewski
Stefan Łopacki
Stanislaw Łopacki
Andrew Pietrzak
James Kaczor
Alicja Kaczor
Danielle Miller with friend "Mo"
JurekRóżalski
Of course we thank all who came to Pierogi Palooza II, showed their support of Polish American
Congress of Michigan and we hope had an enjoyable Polish American experience. See you next year!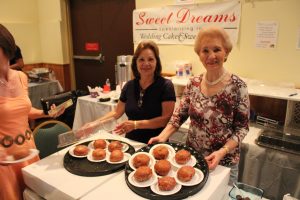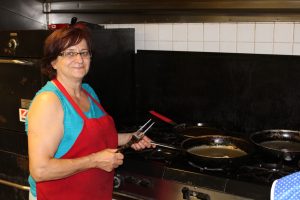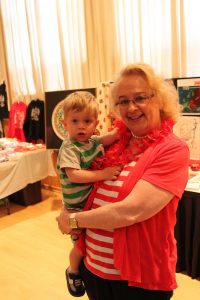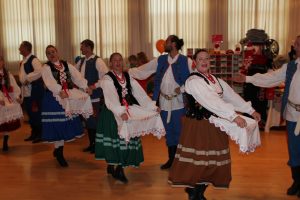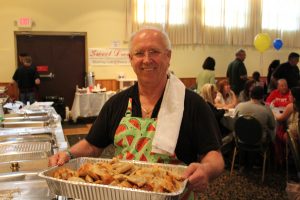 MORE PHOTOS FROM PIEROGI PALOOZA ON OUR FACEBOOK PAGE